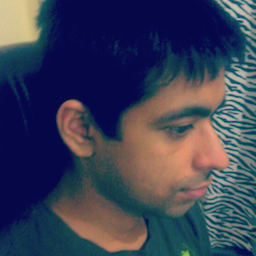 Performance matters, and an Angular.js developer would especially know it. Several watchers in a digest cycle can often be a bottleneck, and Angular doesn't recommend having more than 2,000 of them in your application.
We are proud to announce q-directives, a brand new and fast directive system for Angular.js, that takes the watcher optimization to a whole new level. It was a result of several jsperf tests and Chrome Timeline runs.
Motivation
VWO is single-page application made entirely in Angular.js. When designing a detailed reporting system for campaigns in Angular.js, we faced troubles with rendering large amounts of data using Angular directives. In one of the report pages, the application had registered 15,000+ watchers, especially due to the way ng-repeat works.
With q-directives and a revamped directive system, the number of watchers for a q-repeat directive (replacement for the ng-repeat directive) was brought down to just 1. So whenever the list changes, only one watcher gets fired.
Performance Benchmarks
Below stats are a rendition of the Chrome (version 37) timeline for the following use case:
A table containing 216 rows repeated by q-repeat. Each row has about 10 columns containing about 50+ Angular directives each (Original). The optimized version has those Angular directives replaced with q-directives, and ng-repeat is replaced by q-repeat.
Data is collected over 5 samples for both Original and Optimized situations.
Initial table render
Original

Optimized

Optimized (+ disabling ngAnimate)

Sorting the table
Original

Optimized

---
Documentation
Head over to this link for a usage documentation and API reference.
Contributing
If you are interested in contributing to the project, we would love to hear from you. Just fork the repository and submit a pull request.